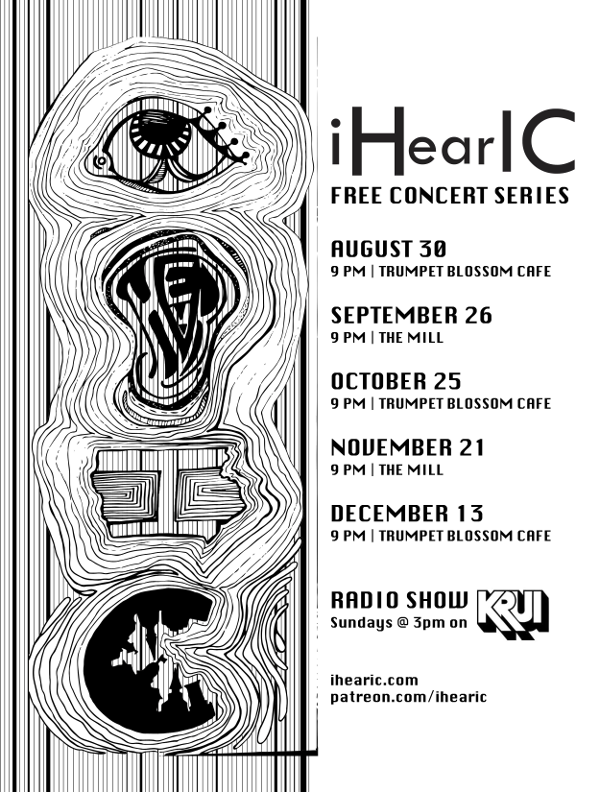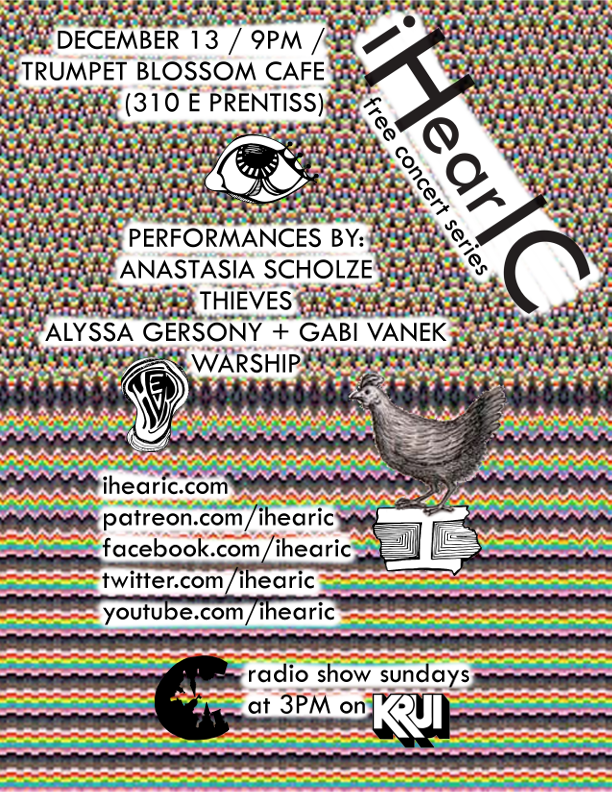 iHearIC is a free monthly concert series and weekly radio show featuring local Iowa City artists. Each concert features 4 acts performing 15-20 minute sets, with as much variety and contrast as possible. Admission is free but all the performers get paid. Audiences experience new art and artists are exposed to new audiences. If you'd like to support the series, you can donate cash or buy a t-shirt or print at a concert, or subscribe to our Patreon or buy merch on our Bandcamp page. It would also help a lot if you just tell your friends about us!
Become a Patron!
The radio show is broadcast live every Sunday at 3PM on KRUI (89.7FM in Iowa City, streaming on krui.fm) and uploaded as a podcast afterwards. Listen for recordings from our concerts, studio tracks from local bands, conversations and interviews with artists, and even the occasional in-studio performance!
Our latest radio shows!
Videos from our most recent concert!
Interested in playing a show? Fill this out!
media links:






podcast links: